I met up with my twin this weekend for some awesome thrifting in Long Beach. We had time to kill before dinner dates with our boyfriends, so we crashed at her sister's place to release our alter egos in front of the camera.

Jane whipped out MAC lipstick in Cyber to smear layers on our lips. I have to say, I like the way it looks - a lot, but it contours my face differently than what I look like without it. Definite alter-ego ready.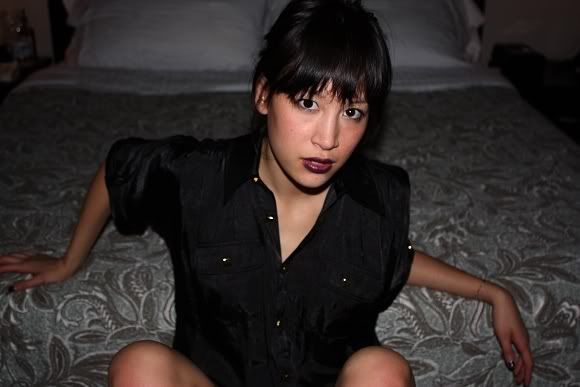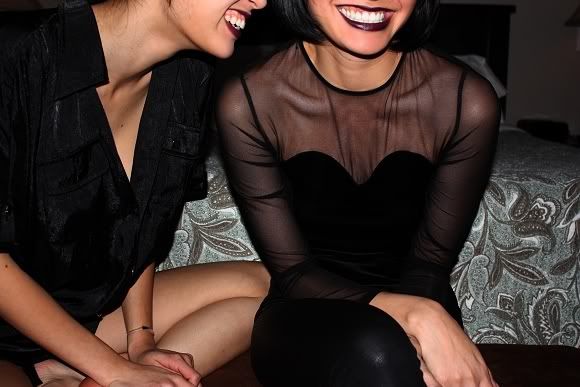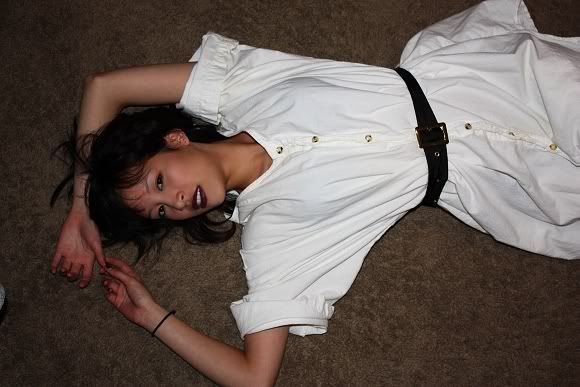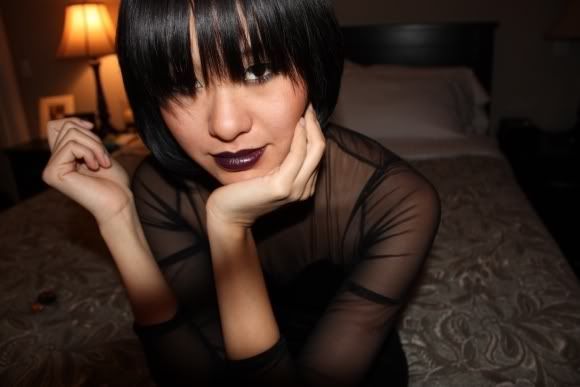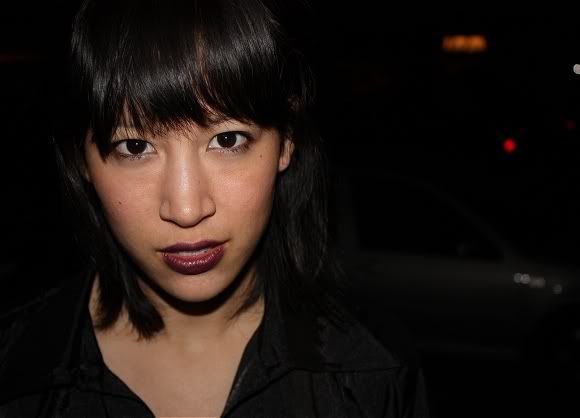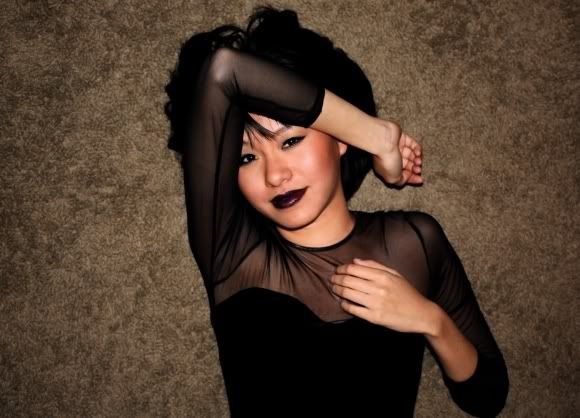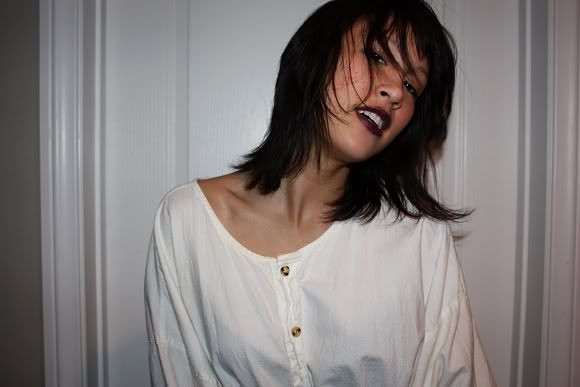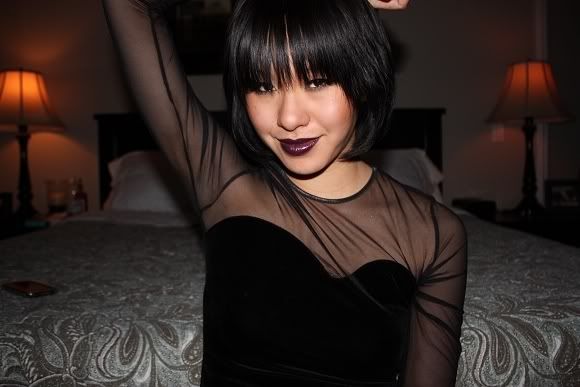 Jane also has a blog,
Mimi-kos
, but has stood strong that she is really over the burden of blogging. She may be back if you spam her email with requests for new posts!
We're both wearing thrifted jewels discovered in Long Beach, except my jumper that I bought at a boutique closing business. I need to get a better shot of it because it really is one of my favorite pieces that I own. (BTW, fuck 4th street, totally overpriced.)
P.S. I tweeked my blog layout again. How easily I get bored.