I wish that California's weather was actually stable and stopped switching off, as in, Monday was a perfect 77 degrees and yesterday was a bitter 60. Honestly, switching from warm to cold weather throws me off, particually because I'm glad I can throw on a skirt and not have to look back at my fall wardrobe. Alas, I'm stuck throwing on a leather jacket and boots that I'm more than tired of wearing; I desperately need to find a better alternative.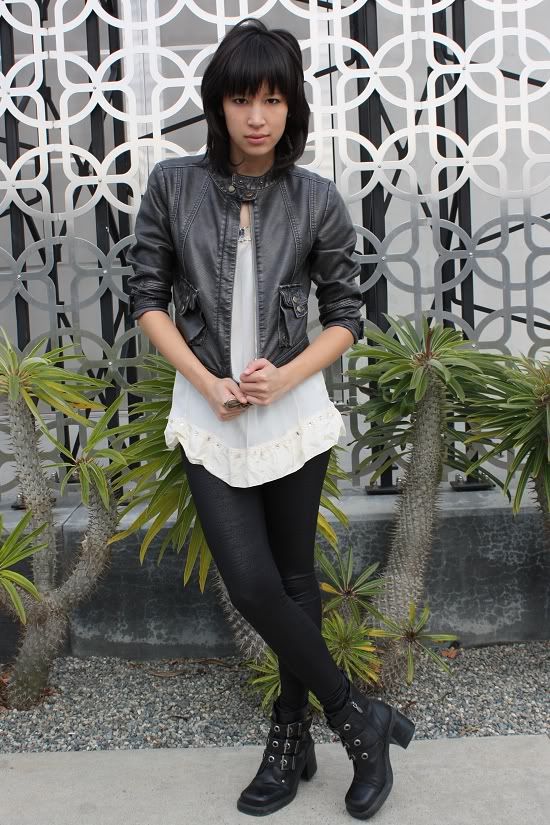 But what I do like about my outfit is this gorgeous chiffon, jewel encrusted tunic underneath. The intricate details are lost in this picture, but for that reason, I'm a little afraid of wearing it. I bought this years ago, probably two or three years ago, and I think I'm ready to embrace it again. I can't wait to wear it with white leggings and white 5' sandals once the weather heats up again.
Shirt
: Auqa |
Jacket, leggings
: Urban Outfitters |
Shoes
: Harley Davidson
ETA: This is a very interesting documentary of Carine Roitfeld. You can watch the rest of the documentary (part 2 and 3) on YouTube.