I was going through old pictures... and I really, really miss my hair now. Partially because I'm sick and tired of straightening it everyday and I want my long wavy hair back!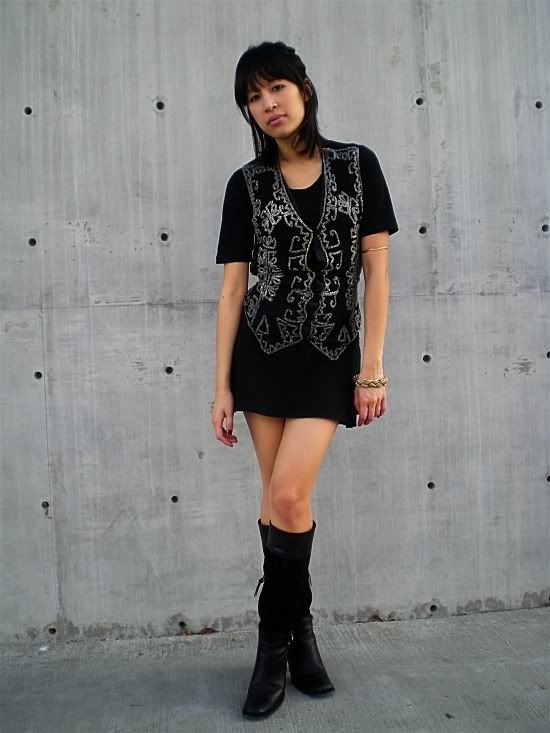 I really
love
this vest, the missing button is causing a really unattractive gape. I think I'm just going to buy miscellaneous buttons and replace all of them. Sounds fun, but I am too darn lazy to go through the trouble.
Dress: American Apparel
Vest: Vintage
Boots: Miu Miu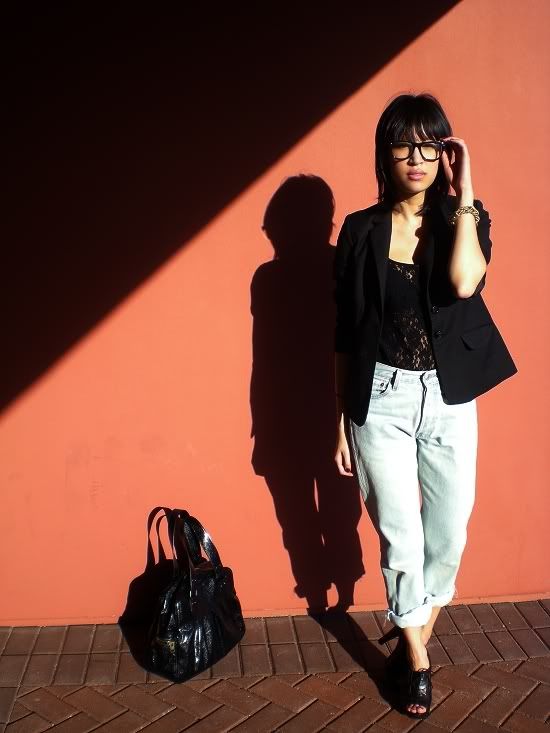 Excuse my squinty face, I was having a stare-down with the sun.
Blazer: H&M
Lace bodysuit: Urban Outfitters
Jeans: Levi's
Shoes: Derek Lam
Purse: Quiksilver