Yesterday was a strange platter of sun, rain, wind, and apparently hail. But, I'm back in school after two months of a freakishly long winter break. Thank god too, more opportunities for outfit posts and some brain stimulation!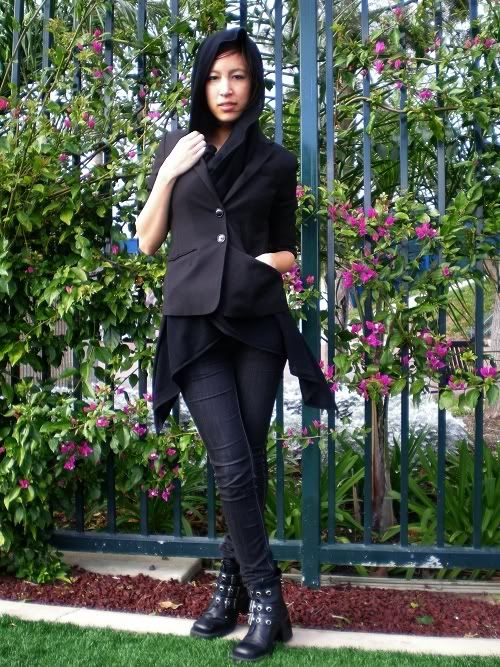 I decided to go all black yesterday - just a little punky.
Blazer - H&M
Shawl - No label
Jeans - Rag & Bone
Boots - Harley Davidsons
Oh, and check out the Lanvin's I have up on eBay (link is on the side bar).