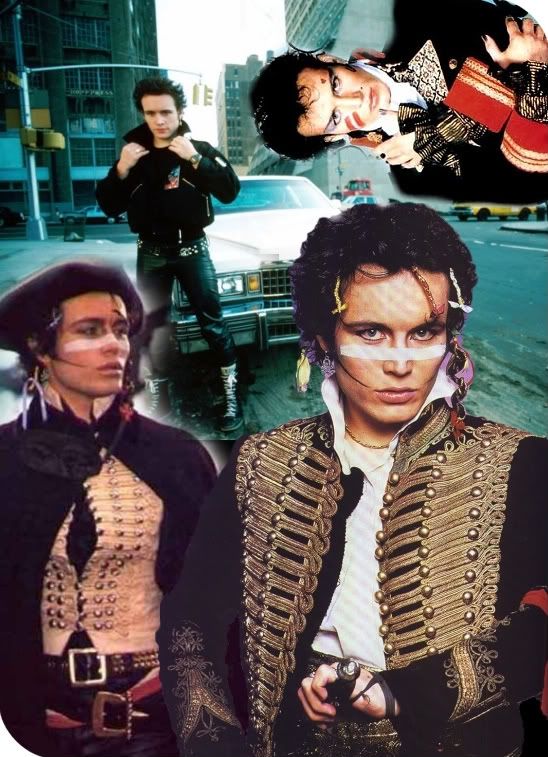 Woman's fashion has not been inspiring me lately. I think we're all anxious to get Fashion Week on the road so we can get refreshing updates from our friend at
Jak & Jil
. To compensate for my lack of enthusiasm, I decided that I needed to channel men's fashion between the punk rock era and the new wave / post punk movement – particularly Adam Ant from Adam and the Ants.
Very Jimi Hendrix, no? I would kill for an embellished jacket as theirs, nonetheless, here's my interpretation: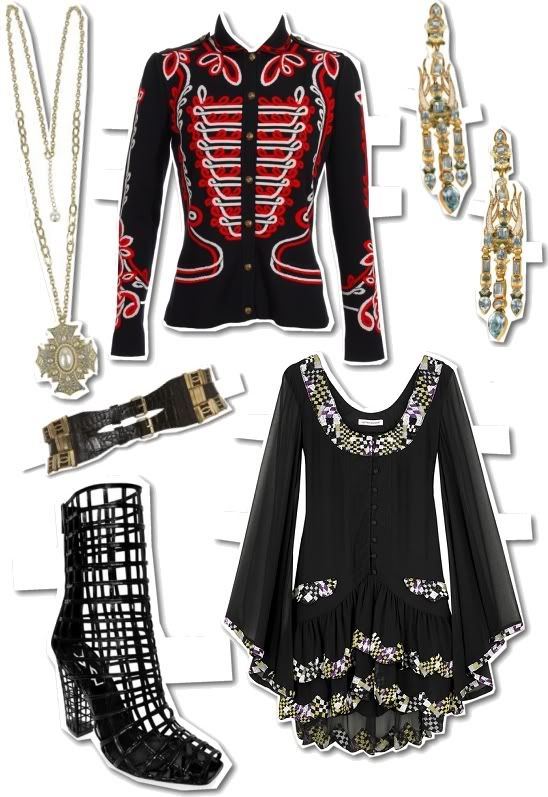 Belt -
Topshop
: Adam's uses a ton of belts as his favorite accessory(ies); he just piles them on his waist in an effortless way that it only looks natural to have about four belts on at once. I would go slightly moderate with a simple vintage looking waist belt over the dress.
Jacket -
Alexander McQueen
: This look would obviously not be complete without a lavish jacket that exudes military-esque jacket with a touch of Matador, but seriously, how awesome is this jacket? I love the ornate details and how easy it can be played down with a black dress. If anyone has around $400 extra bucks laying around and a size XS figure, invest!
Dress -
Matthew Williamson
: This dress is the epitome of a buccaneer hag, which is sort of how Adam plays himself off as. Besides his bullfighting-military-band jacket, he plays it up even more with loads of ruffles and prints. Imagine this dress under the buttoned-up jacket showing the frilly sleeves and a layered skirt peeping underneath.
Shoes -
Yves Saint Laurent
: Adam wears a much more conservative boot with most of his outfits – think Vivienne Westwood pirate boot or Ann Demeulemeester Triple-Laced flat boots, but since I rather so sans hammer pants and pro dress, I think statement footwear is in order. What better than these caged YSL's?
Necklace -
Forever 21
; Earrings -
Diego Percossi Papi
: Having tons of rich jewelery on is a more obvious choice. Cross pendants and ornate designs are a definite must.