Today, I visited our dear blogger, Lucrecia, who as you may know, is in the hospital (details on her blog). Lucrecia - we're all praying for you and your family. Love you and hope all goes well.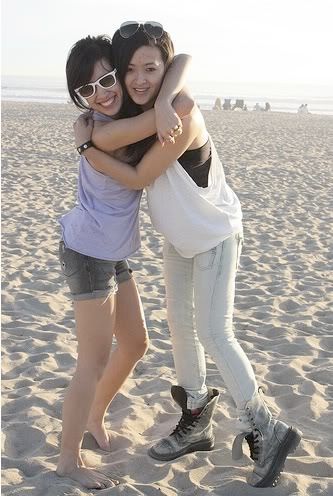 On a lighter note, I'm betting on James' mom that she gets him an SLR for his birthday... if he gets one, I get one. I also need to tell James that the camera should point in the middle of the picture, not at the bottom; this fuses for a dismantled figure.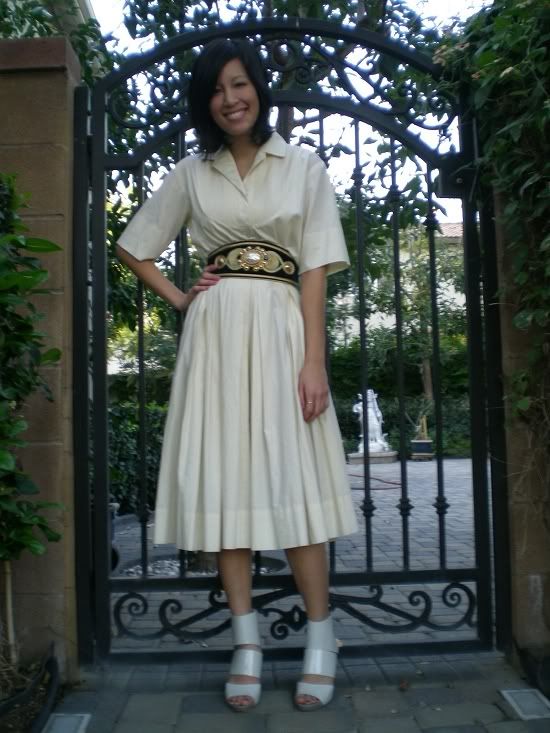 Dress - Vintage
Belt - Vintage RJ Graziano
Shoes - Chloé
This belt has some stunning detail on it, and I will get a detail shot when I get the chance. I've seriously had this belt for months and never wore it because three people already claimed it as the 'WWF fighter belt'. I was thinking of cutting the dress a little. What do you think? Leave the hem as is? Or shorten it? 
And before you get excited for a thorough video blog... it's not.
So a lot of blogs have already done it:
ask all the questions you want! We'll answer it.
We wanted to do a "day in Rachel's shoes" but we only had one hour to work with. Damn our 'busy' clashing lives. Also, check out our other
video blogs
!