I usually look to haute couture as a platform to the season's mood rather than actual trend. I have to say that the aesthetics are slowly deteriorating but still holds on to the essence of raw talent... I'm namely talking about Givenchy.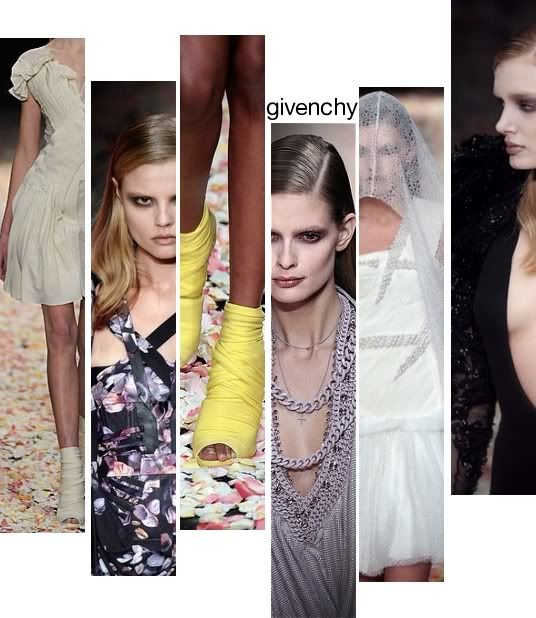 I really have nothing more to say except I love when Tisci does romance, because it's never just glamorous; there's always a twisted morbid vibe. Flowery runway (genius) + ghastly makeup + potential bridal gowns + darkness and sweetness making love + subtle flowy material clashing with exposing bondage = you've got a killer show.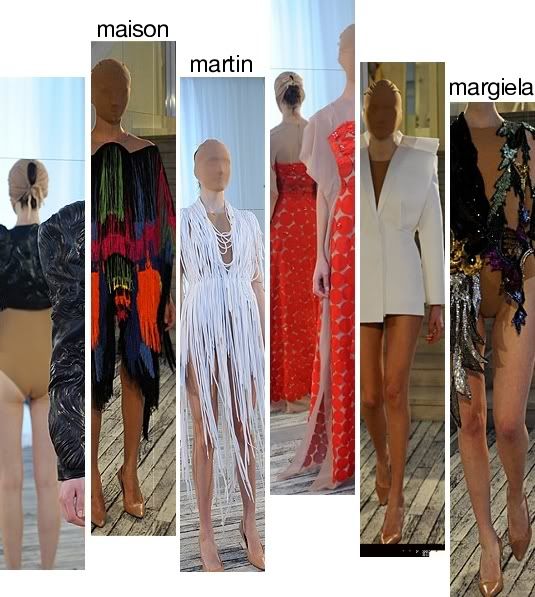 I always look forward to MMM's work - an unbiased, unconventional presentation. Never are his pieces directly linked with one another, but the textures that are so commonly used in his work help unify the cohesiveness.   I am dying for the white blazer and the far right dress (really resembles a vest... thing that can be thrown over almost anything to instantly bling-ify your outfit). I somehow missed the destroyed denim jumpsuit in the picture; you have to check it out - another great piece.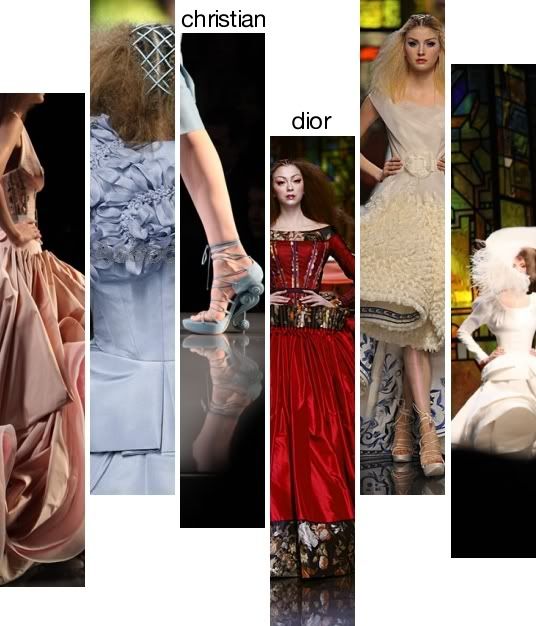 John... I complain about him a lot lately, yet I always post about him - it's like a trainwreck you can't stop staring at. This collection is an improvement of what we've seen the past few years, but I want to mourn the lost raw edge and power in his clothing. His haute couture shows used to give me chills; it made me
love
fashion. 
(SS06 Couture, FW05 Couture, SS06 RTW) I wish Galliano went back to this...
Thanks for leaving Ted and I all those questions! We're feeling extremely inspired to get in front of the Macbook this weekend. Tomorrow is James' birthday, and we'll be in Disneyland all day!