It's that time of year again: finals are done and I get to look forward to my birthday, Christmas, and New Years. I understand that most of this is actually beyond realism, but a girl can dream, right?
Images are clickable!! Click to view more information on each item.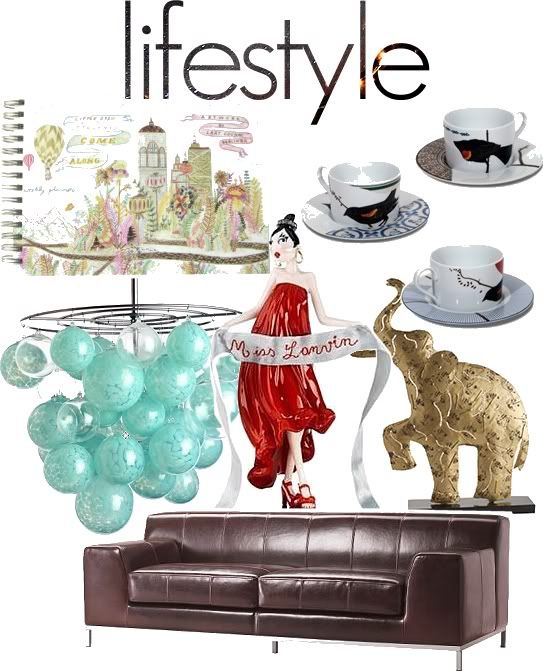 I really can't help but to cloud my mind with possible layouts, furniture, and knickknacks my soon-to-be apartment will have. All I know is I want an awesome structured leather couch (vintage or this one from Ikea) and a quirky chandelier. The rest will come to me. Oh, and how 'bout those Lanvin dolls featuring the Spring collection? T.D.F.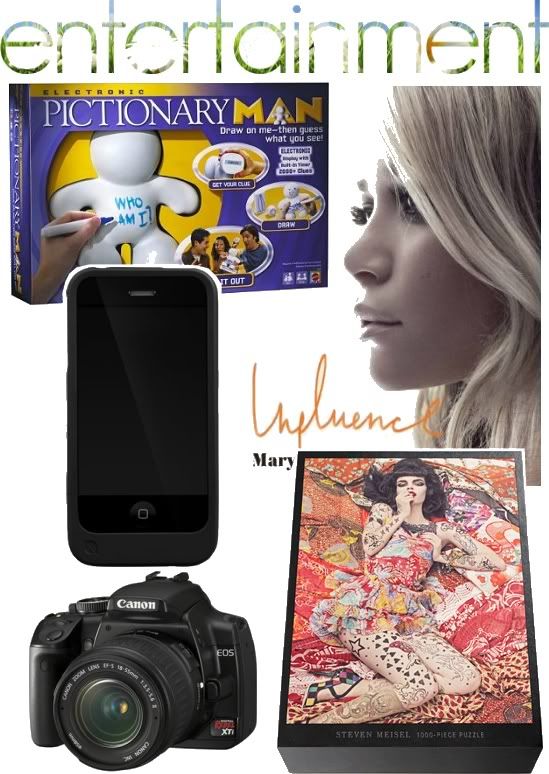 Growing up, I used to
love
watching the Pictionary show at my babysitters house, now I want to get back into that excitement with family nights around this creepy little guy, though I imagine it'll be hard trying to quick sketchy around the curves. If anyone has an iPhone, this Incase makes for an awesome cover. It makes your iPhone battery lost longer – somehow. The Canon is really self explanatory (hint: JAMES), and that Steven Meisel editorial is one of my favorite, and now it's in a puzzle form. How awesome.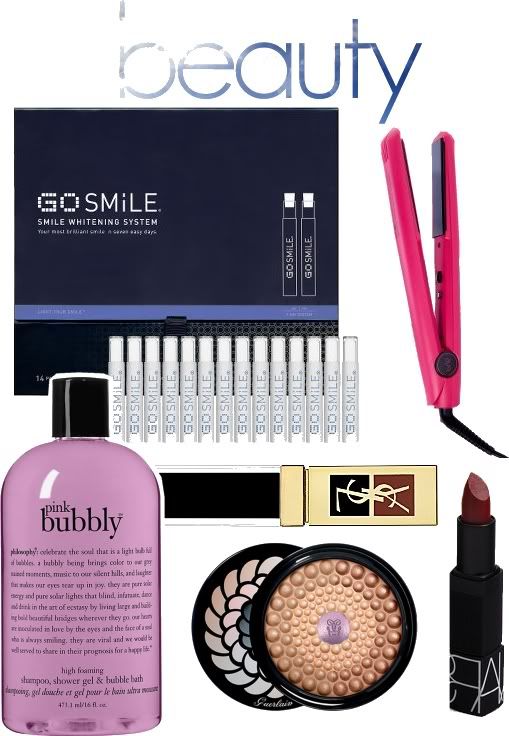 I normally am happy with the whiteness of my teeth, but lately, I've been drinking too much coffee and tea that it's making my teeth look a little dull. I've read the reviews on this, and they say it works quite well (it's a one week supply I think – use two a day), but it's not really worth the price. I've been partial to different colored lips as opposed to my boring, daily nudes. I recently purchased a bright fuchsia, and I love it! Next, I want to venture to deep, burgundy red. Though that is a bold step I am willing to take, I don't think I can pull of the YSL black lipgloss, no matter how fun it sounds to try it on.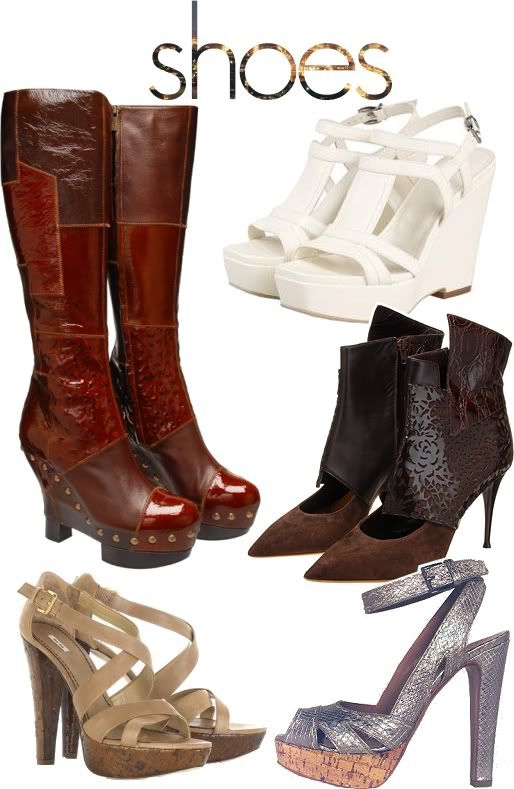 Need I explain myself with the shoes? These aren't even the top of my charts. So many  shoes out there, not even money to get to all of them. Le sigh.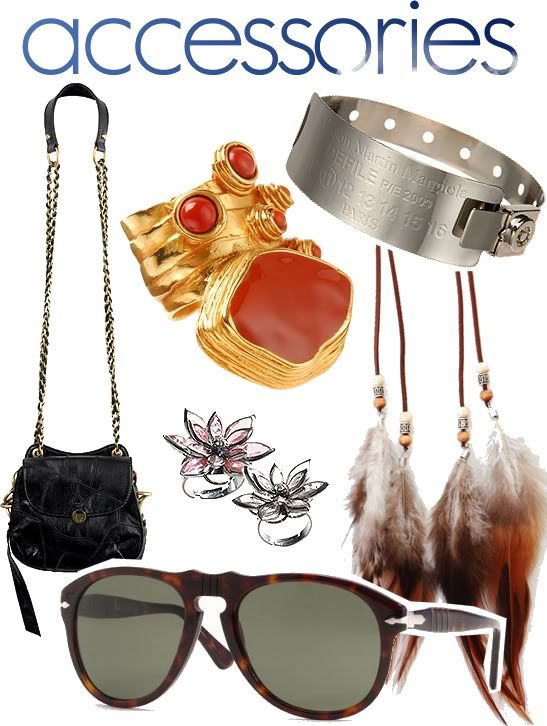 Long, strappy bags are seriously grabbing my attention, as well as hanging feather earrings; I just need to re-pierce my left ear and I will be sporting these in no time! I also love my Persols, but I really want a larger tortoise pair. Oh, and those gorgeous flower rings are at Pier 1 for only 4 bucks! Stocking stuffer, much?