I've been in Texas for a few days, and I'm finally in a WiFi zone! I'll be back the 31st in time for New Years. I can't wait to celebrate in my newest bright orange dress and Chloé shoes that James bought me for Christmas – pictures when they come. Hannah Montana is throwing my old highschool a party, and I wanted to tagalong. 

I'll leave you with this picture before I left for Texas and I will talk to you lovies in the New Year!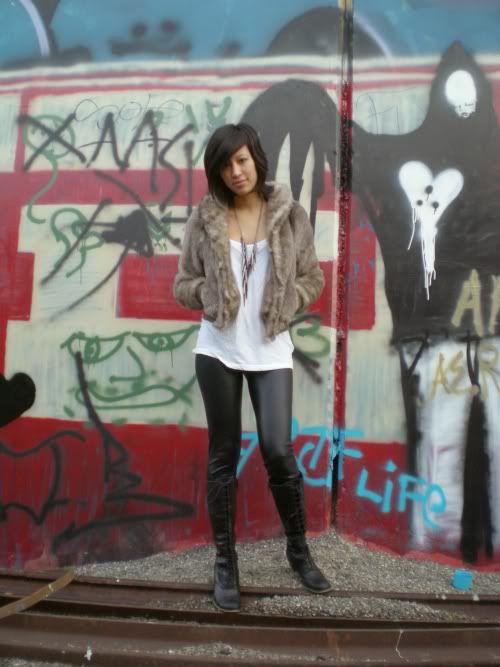 James introduced me to this amazing abandoned railroad track with graffiti in every direction; new picture spot.