This is just a quick post; I really just wanted to showcase these boots. I have to get back to kissing my Accounting homework anyway.

I recently got these bad boy Harley Davidson boots, and they made their first debut with my black bandage American Apparel skirt and a Marc Jacobs gray screen printed tee tucked underneath. But... no picture.

I wore these again yesterday when James and I biked ten miles to the beach, and I'm still tired from the exercise - hence the lack of effort in this outfit. I've been wearing these boots to its death, then again I have to painfully break in the hard leather for my desired rugged look.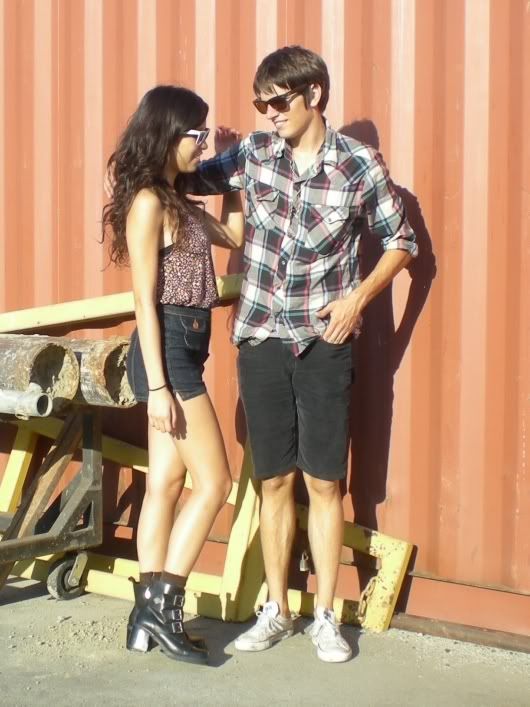 On Raych
Shirt: Urban Outfitters
Highwaisted Shorts: Urban Outfitters
Boots: Harley Davidson
On James
Shirt: I don't know (look familiar?)
Shorts: American Apparel
Shoes: Converse

I apologize for delaying the Spring Fashion week reviews - especially since there were a few shows that deserve recognition from every blog (Jil Sander?!?! Hello!). I figured I can do a quick collage of New York and Milan and jump straight to Paris. Oh Paris... I mean, Balmain and Gareth Pugh have already captured my heart, and that's only a glimpse of Fashion Week in Paris.