I normally always skimp on tagged posts, but this somewhat personal (I think I took it up a notch) and somewhat fun. Beware; this post is pretty image heavy!

Quick update on the vlog:
Ted and I filmed everything, but since this is an exclusive video for Supermelon, they'll be editing the film themselves. They're cutting it down to about 2-3 minutes, but once they're done with it I'll add more so it remains the eight minute average, and you little love doves can enjoy it. And I just snail mailed them like six CDs worth of material, so give us like a week or two! On top of that, since my garage sale was a bust, I'm going to throw some items up on Ebay. I'll have that up soon – hopefully.

Trisch tagged me a while back, and I complied to follow-up. Thanks!

The rules:

* Copy the rules.
* Write 14 "small things" that make me happy.
* Select 6 blogs so that they continue with the memo and notify them.

I tag whoever wants to do this, these are in no particular order, and not necessarily the smallest things. Who knows, you might learn a little about me.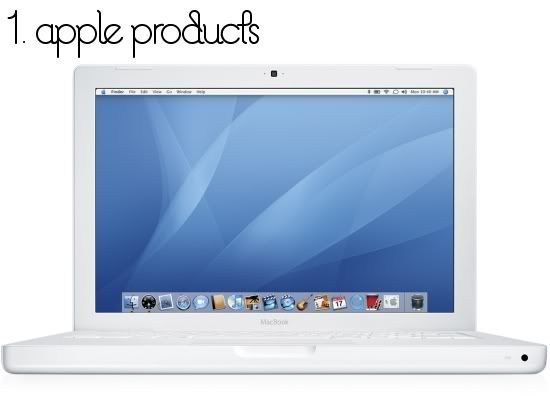 I am such a techno whore - am I allowed to say that on a public blog? Sure. My first MP3 player is the obvious choice - an iPod, but my lust slowly revolutionized into a Macbook and an iPhone. I'm obviously not the only one; if I see a laptop being carried around at school, it's a Macbook. I've officially converted. Rumors have it that new iPods will be coming out September 9th, 2008.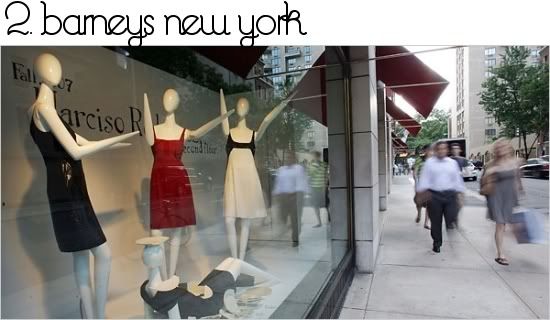 Barney's literally broke my wallet this year. I've never noticed how well the clearance sales were. Gosh, but my Mike & Chris jacket was so worth it. Does anyone else get a slight high stepping into Barney's?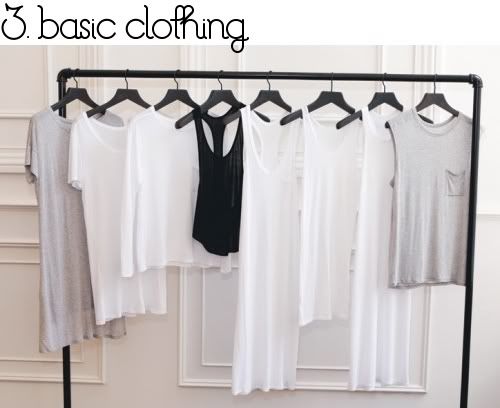 I've been straying away from such basics and luring myself into prints and patterns, but with fall coming up (and since layering will take place of the statement) I need a great canvas of basics. I mean, they look so worn-in soft just looking at them. Glee.
I could go through a horrible break up. My Chloe shoes could caught between pavement and tires. I can somehow end up being at the same mall with Jim Sturges at the same time and not know it, but find out later on PerezHilton. I can be in my worst mental condition, and a candle lit bath (kudos with bubbles - vanilla bubbles) will wash away my worries - except if the Jim Sturges thing really happened - I'd be mentally unstable for a while.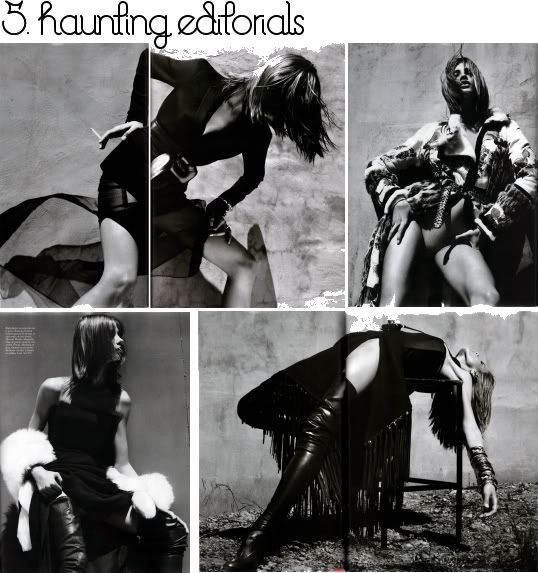 More so than anything else, a fierce editorial gets my heart beating and inspired thoughts a-moving.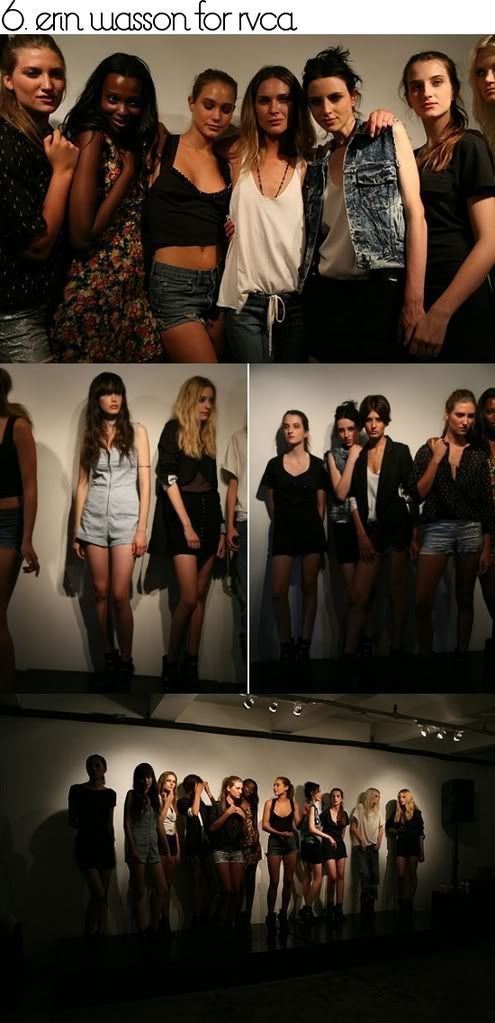 Rumi is so lucky she gets endorsed by RVCA. I should account for something since I live 15 minutes away from the warehouse and have been to the warehouse sales! Just look at the cropped denims, asymmetrical tanks, and awesome blazers. Good thing I have friends who work at Active.
Love this editorial. Love getting ready even more. There's something extremely empowering about changing your entire look in a few minutes. It's almost a euphoria for me. Or maybe I'm just subconsciously vain - I plead the fifth.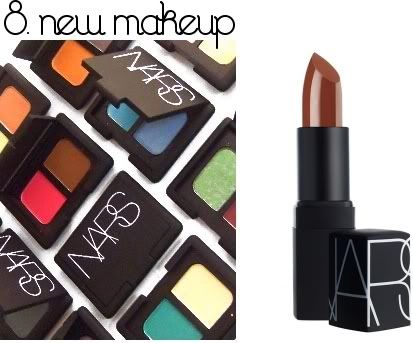 Like I said, I love makeup. I don't wear a whole lot, but I feel extremely elated walking into Sephora or something. My favorite brand would have to be NARS.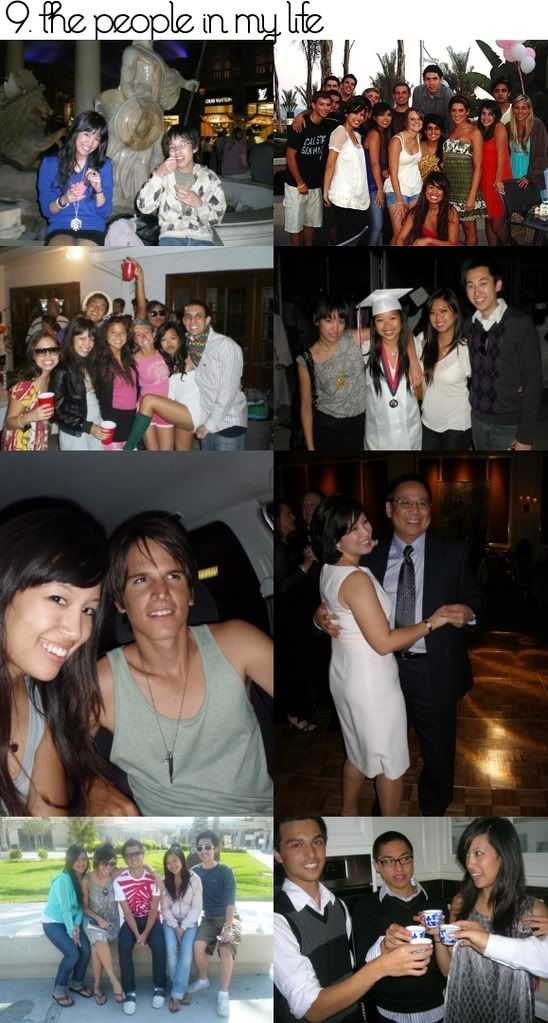 Close friends. Party friends. Best friend. Best family. Perfect boyfriend. Enough said.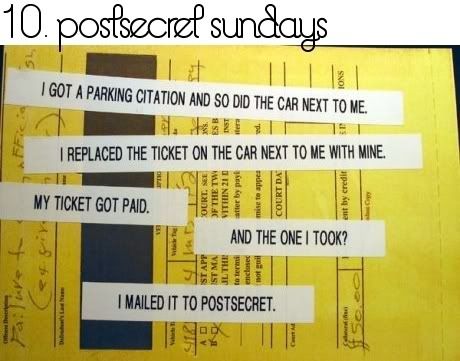 I feel a certain morbidity I can't explain when I read
Post Secret
. In a way, I feel we all share the same secrets, or curiosity, or emotions deep down. Reading someone else's just reminds you a little something about yourself that you forgot you knew.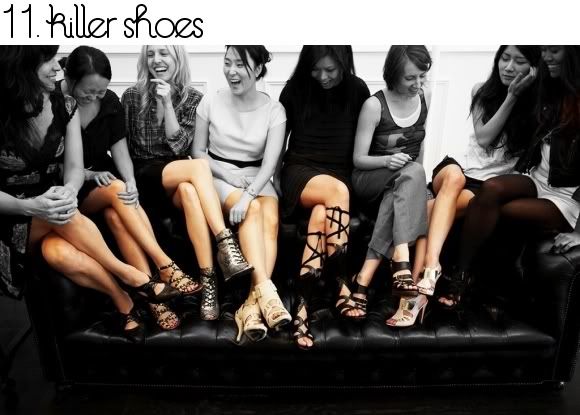 Except for now, I'd pick an awesome pair of shoes over a handbag any day.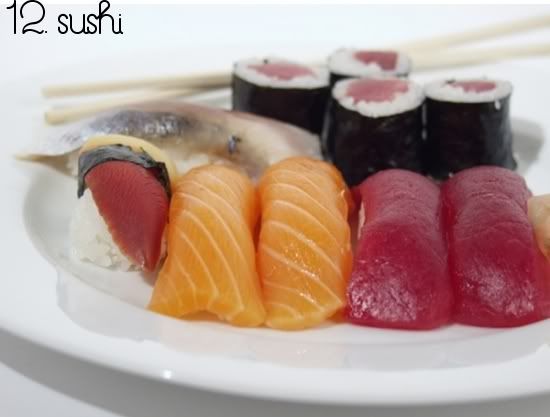 I can eat sushi everyday: it's a lean meal, packed with vitamins and omegas, and doesn't leave you bloated. It's an awesome diet. If you can handle the burning spice of wasabi, it's been said to clean out your intestines.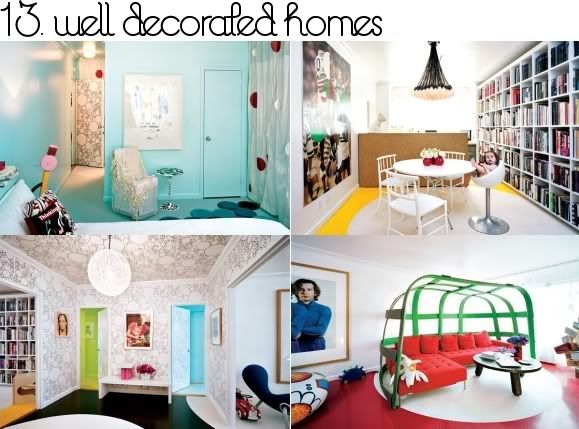 The second thing that inspires me, first is fashion, is interior design. I don't think I have the creativity nor the eye to be an interior designer, but I sure can't wait to decorate my future home.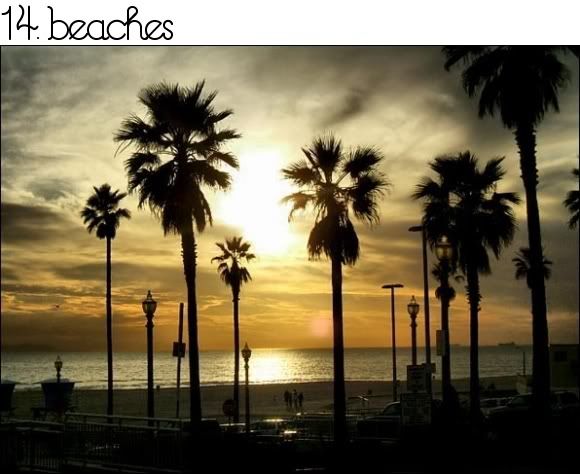 Call me cliche; call me generic, but I am a complete California girl at heart. I have this annoying Valley girl accent that I can't rid of for the life of me, and I have strong urges to get sand in my pants. I know, it's bad.
Okay, things to look forward to: Ebay! Vlog! Fashion week! New clothes!