Hello my lovelies, I hope everyone had a great weekend. I realized after going through my closet that I don't wear a good 60% of clothing in there; I need to start pushing some bang into my bucks. I found this shirt I got from Anthropologie with the price tag still on it -- it's unfortunate that it hasn't seen the sun because it's a super cute blouse. The picture doesn't really do it justice.
I also got my boots in the mail from
Solestruck.com
, and they are super cute in person! I wish Fall would just begin already because I'm tired of summer clothing, albeit, I always come across urges to wear short and skimpy clothing dead in winter. Still, these are great Fall boots.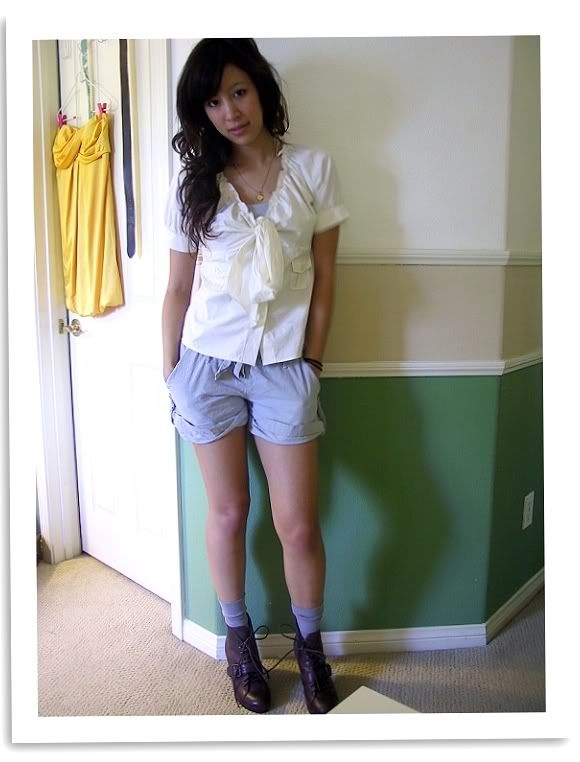 Shirt: Anthropologie
Jumper: Urban Outfitters
Shoes: Seychelles
Socks: Betsey Johnson
I have a ton of respect for people who can take an article of clothing and use it in two completely different looks. I tend to stay in my safety zone and wear it as is. Anyways, I always seem to wear this romper
by itself
and rely solely on accessories to do my sprucing. I think I'll consider the options of wearing a loved item with a neglected one more often.