I hope everyone had a great weekend! Saturday night, I was star-gazing on the beach with my boyfriend and saw a shooting star; it was amazing, but it's back to reality. I hate Mondays, but I always like to start off my Mondays looking fresh, clean, and ready to work to make me feel better about my job. Depressing, I know.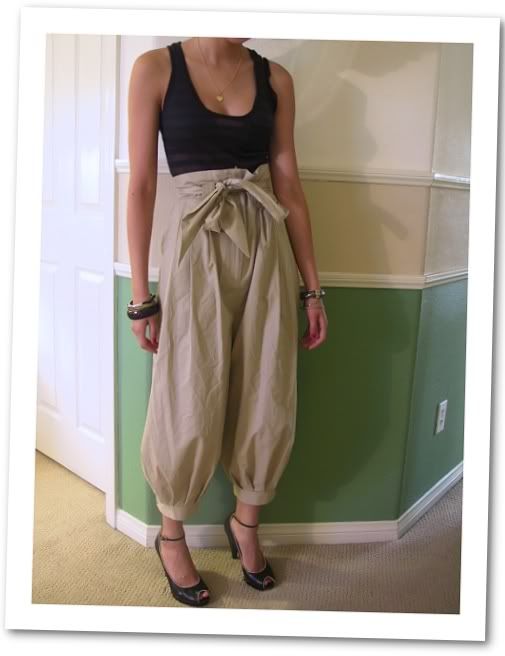 Ever since Susie Bubble posted an entry about
jodhpurs
, it sparked my interest for looser pants. Later, the drop crotch started showing up, particularly with street style. But who doesn't love a little 80s reference? Since these MC Hammer Pants are priming its cameo, I decided to invest in a pair. I figured it is best to pair it with a skin-tight shirt to balance the heavy bottoms, notice the sheer play of tanktop. Personally, I love it. They are great spring pants and a definite change on the everyday go-to jeans or bandage skirt.
Tank top: Urban Outfitters
Pants: H&M
Shoes: BCBG
Bangles: Misc.