This post may be a little irrelevant; though it's a lengthy one to catch up on my extremely busy month.

Truthfully, I've always been a little envious when bloggers mention their mothers being their fashion idol. My mother never had much of a stylistic trait; that is, until I saw these old photographs of her my age. There's something about the way the rustic hues of nostalgia capture the true essence of her mother's past; don't we all wish to be a little like our mothers?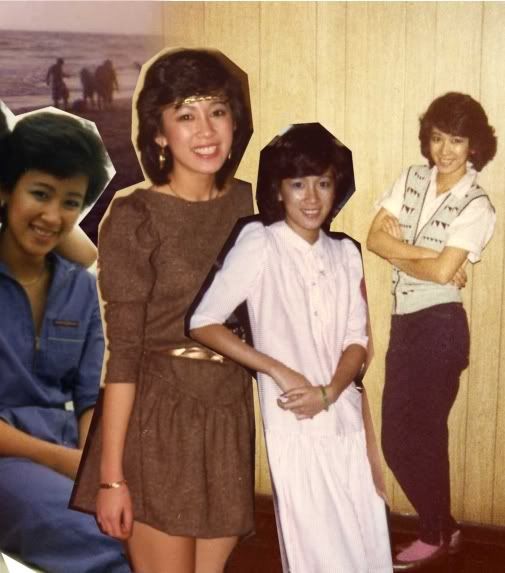 My mom grew up in America as a Vietnamese refugee; unfortunately, my grandma wasn't around much to take care of my aunt and uncles. Because of this, I respect my mom so much for being able to support herself and her siblings in a time of need. Obviously, money was tight for my mom,  she would either design her clothes or shop through thrift stores. I am absolutely in love with the brown dress that she made for her 17th birthday. The picture to the far right is equally inspiring with her crochet vest, boyfriend jeans, and metallic flats paired with a pop of pink socks. I wish she still had her old clothing so I can steal; I know I'd be sporting that blue jumper, tres chic!
Albeit my mother's old wardrobe didn't inspire today's outfit, I definitely felt this modern hippy vibe going on. I'm trying to whip out as many Fall/Winter outfits as possible before the bipolar California weather heats up again; I somewhat miss my dark colors.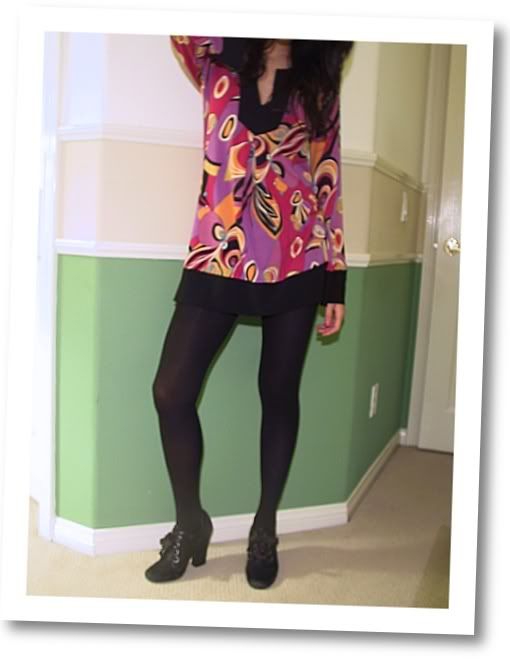 Tunic: Christmas present
Tights: Loehmann's
Shoes: Macy's
Over my spring break, I spent a chunk of my time cleaning out my room and switching up the look a little. One thing that I take pride of is my desk / bookshelf, for it seems to be the largest part of my room.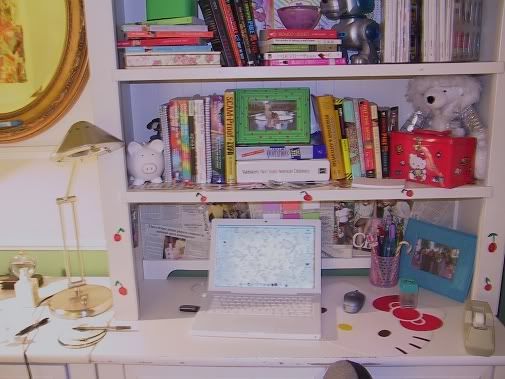 Before
the "makeover", I went with the notion of using my books as decoration. As for the backdrop of my desk, I posted random newspaper articles along with daily inspiration as eye candy. I also like the idea of attaching square post-its (the laptop blocks the view, sort of) to the backboard as a decoration pattern that also comes with its uses. After all, I live on post-its. It didn't take long before I grew tired of the "busy" look. That's where Ikea stepped in -- [literally] the H&M of home furnishing. 
After
the "makeover", I managed to hide a lot of my book in the magazine containers and in a contrasting box. I picked up these shallow
square picture frames,
 one for a polaroid of my best friend and I at the beach and another for my Vera Wang perfume box that I kept for the sake of my ratpacking habits. To clean up the shelving system a little, I used a fun printed
magazine filer
and matching box to filter the mess. 
Tomorrow, the boyfriend is coming over to help clean out my closet. Unfortunately, the pile of clothing now requires two people to take on such a challenge. I took the 'before' pictures, and I can't wait to get the 'after' pictures up.
H&M just announced that they are teaming up with Rei Kawakubo, the head designer of Comme des Garçons. I was almost in tears when I found out Christmas is coming early this year (James / Ted, I KNOW you read this. It comes out right before my birthday, I can't hint it enough), probably the best collaboration to date. I'm a bit torn that CDG will be going commercial, I mean, look at Stella McCartney after her debut at H&M..
Yet I'm curious and excited to see how this turns out being that Rei has to translate her absolutely gorgeous constructions to price point. She can only go so far with cheap fabrics to carry out her signature designs conceptually. Either way, it's excellent that she's offering her designs to be more accessible for her fans. I just hope I'm not disappointed with print screen tees..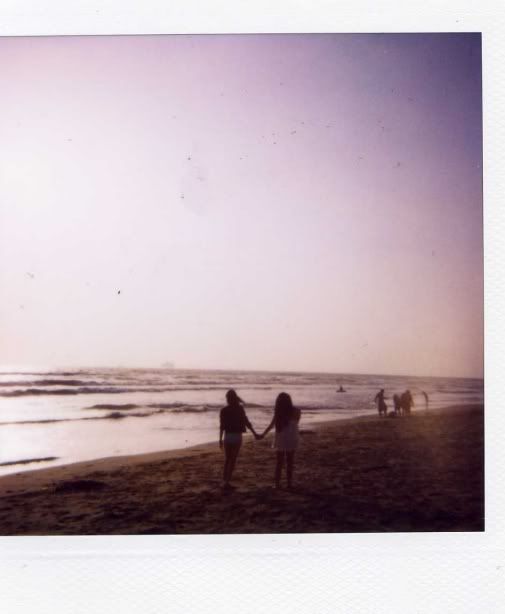 Last but not least, my boyfriend gave me his Polaroid camera not too long ago and I went absolutely crazy with it when my best friend (who goes to school in Canada) came down to visit me during her Spring Break.
And that is where I have been. Quite a talkative post if you ask me.