I hope everyone had a fabulous weekend; I somehow ended up in a stripper bar Saturday night -- just felt like I had to throw that in. Don't worry though, I was a mere observer. Here's a lazy post for a lazy day.

What I wore to a Sunday brunch with my parents: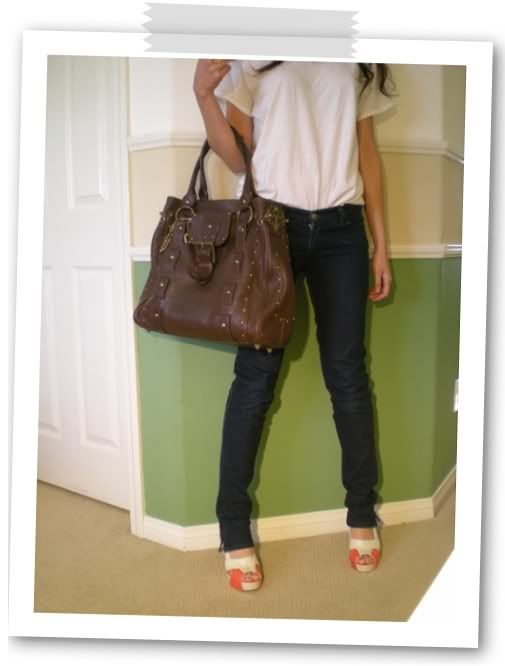 Depending on the look I'm going for, I love tucking my shirt in. It gives a more polished look and lengthens the legs. I'm only 5'5, so I don't exactly have mile long legs, but the extra 5 inches and accenting the waist line help give a long, lean look.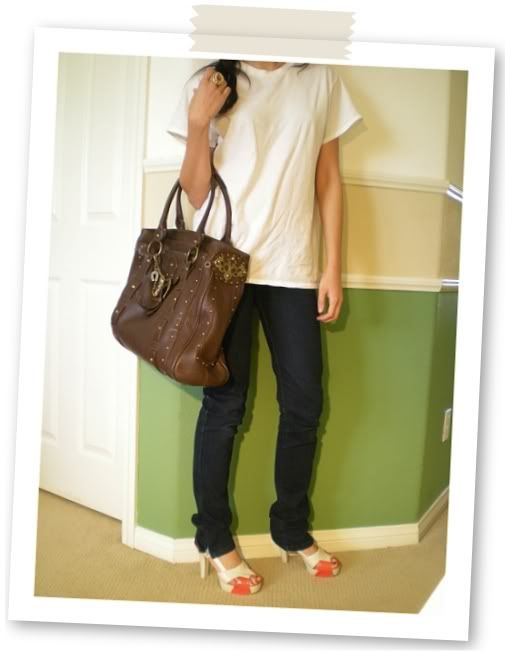 I mean, see the difference? Tip of the day: try tucking your shirt in sometimes. Maybe it's the stance, because I look so stumpy in this picture and so tall in the other!
Shirt: Hanes
Jeans: Ksubi in Squawk
Ring: Lenora Dame
Shoes: Nine West
Purse: Betsey Johnson