The past few years, shoes have been slowly replacing the handbag — becoming the "it" accessories. It's no longer about the logo-a-gogo purses nor ever so popular large, hobo bag. No, it's all about the shoes: designer shoes, statement shoes, quirky shoes, simple shoes, shoes! Who can blame you? It's the ultimate outfit pick-me-up. Bloggers and fashionista in particular have been expressing their obsession with shoes, and it definitely shows in wearing today's and in personal cases, the monthly credit bill — ouch. 

That in mind, a wonderful representative, Danielle, from the online shoe boutique store
Solestruck.com
offered myself and That's Chic readers a whopping
20%
discount off anything on their website and it's
free shipping and handling
. I'm normally not the type of blogger who gets into these types of deals, namely because the selection is poor or it doesn't meet my standards, but Solestruck has tons of cute shoes and knowing that you get free shipping and handling and 20% off is awesome.
Keep in mind, all shoes shown in this post is from the website and you can click on each shoe for pricing and such.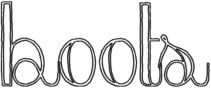 As you may notice in the first picture of this post, I am wearing these awesome ankle boots for my friend's New Years Eve party (
pics here
) and a few people asked me where I bought them. Unfortunately, I snagged them from the Macy's sales rack last year, but here's your opportunity at another chance to purchase them! After Danielle showed the website, I immediately fell head-over-heels for the second pair of ankle boots and got them right on the spot. How could you not? It's the perfect transition to Fall. I'm also considering the very last pair of boots shown: the perfect combination of color, the play on modern chic and western, the serious buttery look, the temptation.

Having a great pair of heels that can be worn as casual and formal is like the ultimate staple. Every single pair shown here has its own distinct style -- which I admire. The first pick is by Betsey Johnson, and I'm not a stickler for her quirky taste in shoes and generous usage of colors. However, I love these wedges as they somewhat remind me of a Burberry shoe, not to mention how potentially great those wedges would look with socks. Cutout wedges are definitely a nice demeanor to the average heel, and sometimes -- just sometimes -- a low-key heel with a low-key design is just absolutely perfect. 

Gladiator are
everywhere
! Sure, it's been loitering around for some time, but you can literally buy a pair anywhere. So while I'll probably give up my gladiator sandals after this summer, I still can't help but to indulge in an old habit constantly searching for the perfect pair of gladiators (remember how hard it was to find a good pair last year?). But maybe, I'll give in one last time and buy myself a pair of white gladiators, namely speaking the Enzo Angiolini's.

All in all, I am a sandals girl. I live in California. I walk a lot throughout my day. It gets hot. Really, comfort is key for me (thank god those Chloe's broke in perfectly and comfortably). As I'm getting tired of the excessively strappy sandals, I think I'll stick to my thongs or very simple straps. The first pair are by Steve Madden and they are perfect for everyday wear, and for a boost of color, the pink or blue sandals are perfect for a subtle touch of spruce. 
So remember, 20% off and free shipping and handling. I don't get any sort of commission, so this isn't an advertisement for personal gain. If anything, take this to your advantage! But I do get commission from Net-a-Porter, so if you want to buy anything, do me a favor and let me know so I can send you a link for the commission (:
The discount code is FUBT7QCY6 and the offer ends Thursday, July 24th 
(Note to self: holy crap, that is my brother's birthday: buy him computer games)